Our Pool Removal Process
We want to help you enjoy your backyard space again. Everything from providing free quotes, our team will help make this process as simple as possible so you can enjoy your property right away.
1. Pool Removal / Demolition
First we protect your property from any unneeded damage. We will remove any gates we can so our machinery can access your property. Our workers are experienced and will take their time to remove and dispose of your old pool. All debris removed from your property.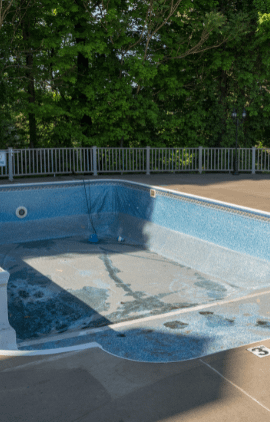 Our experienced team will fill in the area where your pool was located to make it safe and ready for landscaping.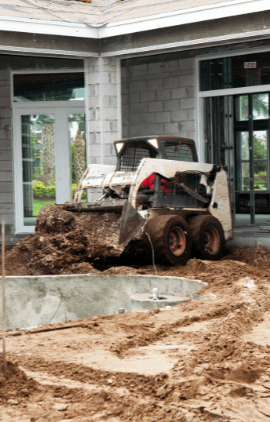 Everything from decks, new grass, concrete pads, paving stones and more. If you can imagine it we can transform your removed pool area.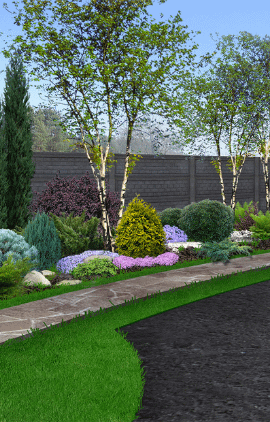 Benefits of Pool Removal
From the annual maintenance costs, potentially unsafe conditions and the need for more backyard space. Our pool removal services might be the right option for you and your family.
Your pool has gotten costly, always needing maintenance and repairs.
You want to gain more space in your backyard.
Your kids are too young, and a pool poses a risk. Or your kids are older and no longer us it.
You don't want to worry about potential accidents, and increased home insurance.
It can be more difficult to sell a home with a pool, it devalues the price of your home.
Heating and water costs can be expensive. Along with opening and closing costs, repairs, maintenance, insurance etc.
Quality
Our People
Quality comes first for us, we will take the time to understand your unique needs and make a plan that works best for you and your property.
Experienced
Our Team
Our crews and project managers have years of experience in this industry to help guide your project from the quoting to the construction phase.
Specialized
Our Promise
We specialize in pool demolition and removal and landscaping services. This means we really understand our business and can serve you better than other contractors who only do this on a smaller scale.
Our Clients
Our clients are the reason we can do what we love. Helping people get back their backyard space, we value your input and strive to keep you happy.
We purchased a property that needed major renovations, when we looked at the cost of fixing the pool vs landscaping we decided it was best for us to remove it. Thanks to your team for the quick turnaround!
I got a recommendation from a family friend, really happy with the end result. the backyard looks really good and we have more space for the family to run around after pool removal.
Great communication, estimate was fairly priced with a warranty. Thankful we picked your team, our yard looks great. My kids and wife are very happy with end result.
I work with a property management company with a lot of properties under management, the team at Canadian Pool Removal has been helpful with removing pools at certain properties. Thankful for their services and expertise.
Our Service Area
Toronto
Mississauga
Brampton
Vaughan
King City
Richmond Hill
Markham
Aurora
Newmarket
East Gwillimbury